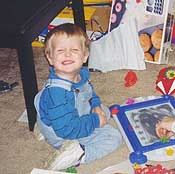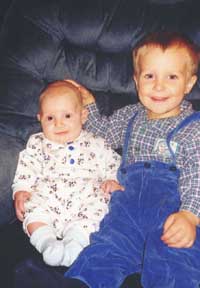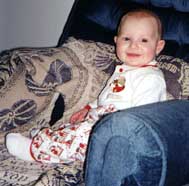 All the cousins with Santa, the mailman.
Left to right: James, Pat, Lucas, Elizabeth, Santa, Steven and Dan.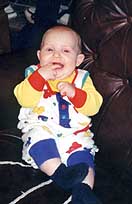 Holly and Paul, in front of the Tree in Florida, Dan was already asleep.
A cute closeup. Paul looks as if I'm going to attack.
Christmas Morning at the Deliduka/Varnadore Christmas.
Little Elizabeth, Kathi Varnadore's youngest. (Kathi is Thomas' Sister)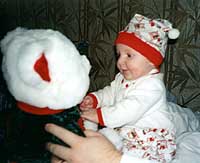 Everyone outside playing with their toys. Dan on his new Fire Engine.