Dan's 7th birday in November. His friends next to him waiting for cake.
Tom using the bathroom. Nobody respects privacy anymore!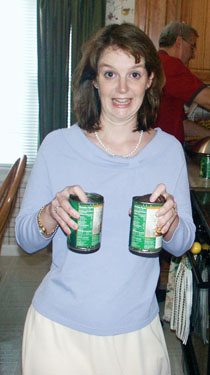 Holly, showing us her cans at Easter.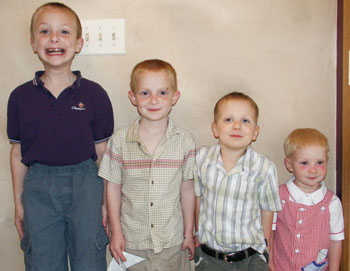 All the boys lined up together.
Jon waiting for a picture from his dad.
Jonathan's 4th Birthday. This time he acknowledged he actually moved up a year. It was a robots birthday.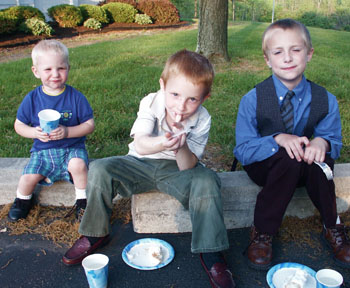 The boys after May Crowning having cake.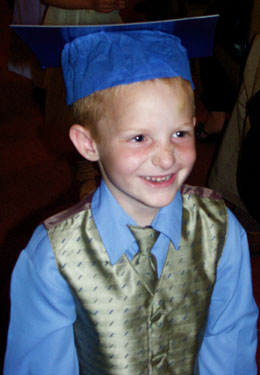 Paul walking out after his graduation from Kindergarten. All smiles!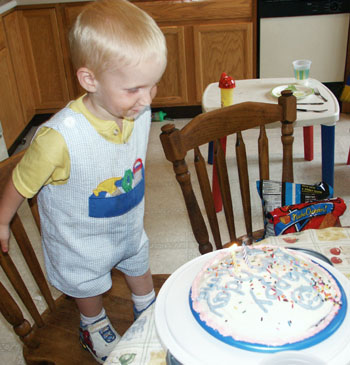 Dominic's 2nd Birthday. Preparing to blow out candles.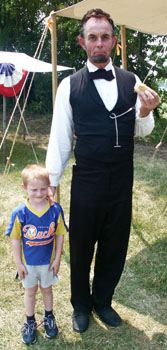 Paul standing with Abe Lincoln at the Civil War reinactment. One of his favorite pictures.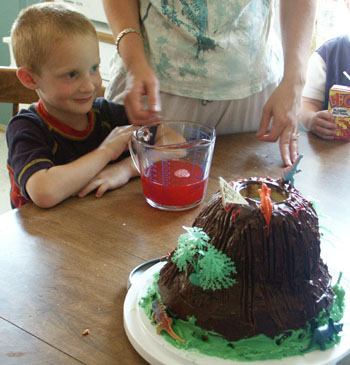 Paul's 6th birthday. Everyone singing happy birthday. It was a volcano cake that erupted quite nicely!